Jolla working on a 3.5-inch MeeGo smartphone that will run Android apps
7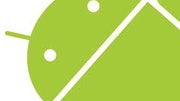 Last time we heard from Jolla CEO was last month when he kindly revealed more details about the upcoming MeeGo smartphone that he and his company are devotedly working on. Interestingly, he mentioned that
the handset would come with a large catalog of applications
– a statement quite bold considering that MeeGo was abandoned by Nokia. That said, we bet not many developers are interested in making software for the platform.
However, it seems like Jolla has a cunning plan on its agenda. In addition to HTML5 and Qt software,
the MeeGo smartphone by Jolla will run Android apps
thanks to a solution called application compatibility layer (ACL). Software made for Google's operating system should be fully compatible and run without any loss in performance.
On the hardware side of things,
Jolla is working on a smartphone with a 3.5-inch screen
. Quite strange, we know, given that smartphone manufacturers are shifting towards bigger and bigger displays. On the other hand, Jolla CEO Jussi Hurmola did mention that the handset will be made in a way that would appeal to the average consumer, and judging by the iPhone's popularity, plenty of people seem to be content with 3.5 inches of display real estate.
And that's what the folks at Jolla are cooking for us right now. If everything goes as planned, their first MeeGo smartphone might be announced before 2012 is out. Whether it will fly or flop, however, remains to be seen.