Jolla raises almost $1 million in less than 24 hours, will launch its Sailfish tablet next year
9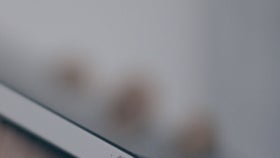 Earlier today, Jolla unveiled its very first tablet (and its second mobile device after the
Jolla Smartphone
from last year). Called
Jolla Tablet
, the slate hasn't entered production yet - since Jolla is a small company. To manufacture the tablet, Jolla kicked off a crowdfunding campaign with the goal of raising $380,000 in 21 days. Much to the joy of the company and its fans, the goal was reached a couple of hours after the campaign started. Moreover, people continue to contribute: right now, there are 5426 funders who've contributed a total of $857,556. That's quite impressive.
Jolla is, of course, excited to see that its campaign was (and still is) hugely successful, and announced that the first batch of tablets has sold out - thus, 2000 people who've contributed at least $189 will have their own Jolla Tablet come next year. Another 2000 units are now up for grabs (available to those who are still funding the campaign).
You can contribute to the making of the Jolla Tablet - which will start shipping in May 2015 - via Indiegogo at the source link below. To make sure you get a tablet, you need to donate at least $204, and live in any of the following markets: the US, the European Union, Norway, Switzerland, Russia, India, China, or Hong Kong.
Just like the Jolla Smartphone, the Jolla Tablet runs Sailfish OS. It's a 7.5mm-thin slate that features a 7.9-inch IPS display with 1536 x 2048 pixels, quad-core 64-bit Intel Atom processor clocked at 1.8 GHz, 2 GB of RAM, 32 GB of expandable storage space, and a 4300 mAh battery. The tablet has two cameras: a 5 MP one on the back, and a 2 MP one at the front. Interested?
source:
Indiegogo
via
Jolla
(Twitter)