Jolla looking to China to gain traction for Sailfish
8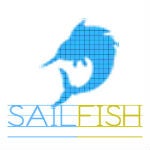 This year looks like the year of Linux-based mobile operating systems. Android, which already has
the global lead
, is poised to firmly take the US market share as well. Then, there are at least 2, maybe 3 (depending on if Ubuntu makes it to market in 2013) Linux-based mobile platforms set to launch, including Sailfish, which Jolla hopes will gain traction in China.
So, not only will Sailfish be competing with established mobile platforms: Android, iOS, Windows Phone, and BlackBerry, but it will have to take on the new Linux crew: Tizen, Firefox OS, and Ubuntu. Each seems to be looking at around the globe for incubation grounds to grow user bases for these new platforms. Firefox OS is set to launch in Brazil, Canonical has said it will aim at emerging markets with Ubuntu, and now Jolla wants to try its hand in China.
Analysts expect that smartphone sales in China will be around 240 million devices this year, which gives Jolla a lot of room. It's interesting that unlike its competition, Jolla is aiming for the high-end market in China, competing with Samsung, Nokia, and Apple in the $500-$800 price range.
Jolla has already created accounts on Sina Weibo and Tencent Weibo, China's premier micro-blogging platforms, and signed a deal with D.Phone, a leading phone retailer in China. The company doesn't seem to want to tip its hat though, saying only that Jolla wants Sailfish to "stand out" in China.