Jolla announces Sailfish 3, support for new smartphones and 4G feature phones
4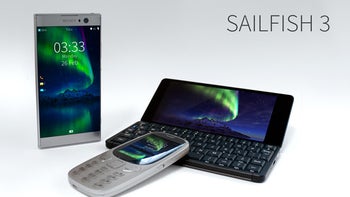 Jolla made a couple of announcements during Mobile World Congress (MWC) 2018, all concerning its
Sailfish operating system
. First off, the Finnish company unveiled the third major iteration of Sailfish OS, which brings lots of new features and improvements to those using smartphones powered by the platform.
Then, Jolla confirmed Sailfish OS will now be supported by another Sony smartphone, the
Xperia XA2
, as well as the Gemini PDA and INOI tablets. Finally, as hard to believe as it may be, it appears that Sailfish will soon be available for feature phones.
According to Jolla's co-founder and CEO Sami Pienimäki, Sailfish OS will easily run on phones with low-specs hardware configurations and still run Android apps. The OS will also support VoLTE, which is very important for this particular segment.
For those interested, Jolla said Sailfish OS 3 will be rolled out in phases during Q3. The new version of the OS will come with enhanced security features and options and it will feature a 30 percent performance boost.
Keep in mind that if you want your smartphone to run Sailfish OS,
you have to pay $60 for the license
. Obviously, you should first own a device that's compatible with Jolla's mobile platform.