Steve Jobs agreed to Qualcomm's licensing fees in 2007 for original Apple iPhone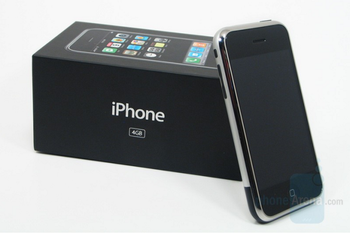 Steve Jobs, Apple's co-founder and CEO when he introduced the
iPhone
in January 2007, agreed to pay Qualcomm a $7.50 per phone licensing royalty fee in order to secure the modem chips he needed for Apple's smartphone. That information was disclosed during testimony heard today as the FTC v. Qualcomm non-jury trial continued. Back then, Apple was a new name in the industry and Jobs needed the chips But what a difference 12 years makes. While on the stand today during the trial, Apple Chief Operating Officer Jeff Williams protested against Qualcomm's demand for this fee.
Even though Apple used Infineon modem chips from 2007-2010, it still had to pay Qualcomm royalties to cover patents used by Infineon (which was purchased by Intel in 2010). From 2011 to 2016, iPhone models contained Qualcomm modem chips only, and for the following year both Qualcomm and Intel supplied the chips to Apple. However, for the 2018 models, enough bad blood had passed between Qualcomm and Apple that the latter decided to source the modem chips from Intel only.
Speaking to Judge Lucy Koh, Williams stated that while $7.50 doesn't sound like much (the average iPhone costs $793), multiplied by the "hundreds of millions" of phones Apple sells each year, that would result in "a billion dollars a year." During its latest fiscal year, Qualcomm reported $5.16 billion in licensing revenue even though Apple was not paying Qualcomm during the 12 month period. The chip maker had its best licensing take in 2015 when it took in $7.9 billion in licensing fees.
The Apple executive was called as a witness by the FTC as the agency presents its case against Qualcomm, arguing that the company was a monopoly. At the core of the trial is Qualcomm's "no license, no chips" policy that requires manufacturers to pay for a license before purchasing chips from the firm. Qualcomm says that it needs to collect the licensing fees in order to fund the research and development needed to keep improving the technology available for the mobile industry.

The trial is expected to last ten days and if the FTC prevails, it could change the way that Qualcomm does business. Consumers could actually benefit from lower smartphone prices should the chip maker be forced to change the way it sells chips to phone manufacturers.