Jelly Bean still remains on 60.8% of Android devices; KitKat up to 8.5%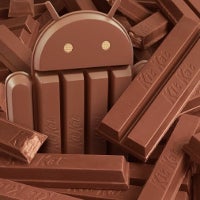 You know that the calendar has turned to a new month when Google releases the new distribution numbers for the different builds of Android. So let's get right to the news you want to hear about. KitKat is now powering 8.5% of Android devices, up from
5.3
% last month. That happens to be the same percentage of Android devices powered by Android 4.3.
4.2
and 4.3) is on a majority of devices powered by Google's open source OS. The percentage of phones and tablets driven by Jelly Bean is 60.8%. Perhaps the biggest shocker is that there are more devices currently running Gingerbread (Android
2.3
.3 through 2.3.7) than Ice Cream Sandwich (Android 4.0.3 through Android 4.0.4).
The data was collected from visitors to the Google Play Store over the last seven days ended May 1st. As far as Android 4.5 is concerned, earlier this year there was speculation that
Google would bypass an introduction at the annual Google I/O developer conference
, and would instead announce the next major build of Android during the following month.
source:
Google
via
AndroidCentral