Japan's DoCoMo on carrying the iPhone: meh, it's too expensive and 'like Disneyland'
22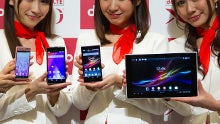 The Wall Street Journal sat down with an exec from Japan's largest carrier, and provided for a fascinating read on how pragmatically NTT DoCoMo views the fact they are not carrying the iPhone now.
DoCoMo's Senior Executive Vice President Kazuto Tsubouchi said that times are changing, and, despite that the iPhone is a very well-balanced smartphone, it is no longer the best in terms of hardware, and Android offers well-balanced handsets as well at this point.
The carrier has been lambasted by analysts and subscribers alike before for refusing to carry the iPhone, but its reasoning for that is pretty basic:
Let's say hypothetically that we start selling the iPhone. There will be things we gain and things we lose. We really have to weigh those pros and cons.

What we gain would be a boost to our marketing. Having such an attractive item in our lineup would help.

However, you also have to ask: What are the conditions that come with the iPhone? Other Japanese carriers are selling iPhones at very low prices, and that means their sales expenses must be very high.

Also, some of DoCoMo's own services that we provide on Android phones won't work on the iPhone, which doesn't leave room for much customization, so we have to give up on them.

I think the iPhone with its own OS is like DisneyLand. There are many people who love DisneyLand, and you can be perfectly happy inside that world. But some people might also want Snoopy or Spiderman, and those are not allowed in DisneyLand. You can't sell Snoopy goods inside DisneyLand.