Japanese court rules that Samsung wrongly used its FRAND patents to seek Apple sales ban
49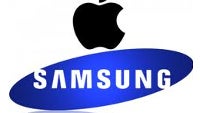 A Japanese District Court ruled this week that Samsung used its Standards Essential patents in an attempt to get the court to force a sales ban against Apple. At the same time, Samsung was using these patents to try to grab higher royalties than normal, from its rival. Because these patents are required to produce certain products, negotiations to secure a licensing agreement for them are supposed to be conducted using FRAND terms. In other words, setting royalty rates for these patents should be done in a fair, reasonable, and non-discriminatory manner.
Samsung was accused of abusing its FRAND patents in Japan by failing to negotiate in good faith as required under the Japanese civil code. It was also accused of admitting that its patent was essential for Apple to build the iPhone using the 3GPP standard, but then tried to win a sales ban against Apple by using the very same patent. Courts around the globe have not looked too kindly on companies that try to get a sales ban while negotiating royalties on a FRAND patent. Some might even consider it blackmail. We're not sure what the legal terminology is, but let's just say that it is a '
Bozo no-no
.'
Samsung also failed to disclose its patent until two years after the ETSI standards body adopted its invention as a standard part that every phone manufacturer would have to license, in order to produce a working phone. As a result, the court ruled that Samsung had no business requesting a sales ban against Apple, and capped the price that Apple has to pay to license the Standards Essential patent from Sammy to 9.9 million Yen ($95,000 USD).
Just the other day,
Apple and Google's Motorola Mobility dropped all suits against each other
and reached a settlement. It seems that the animosity between Apple and Samsung runs too deep for such a settlement to take place between those two tech titans.
source:
AppleInsider