Japan earthquake may tip battery prices upwards
4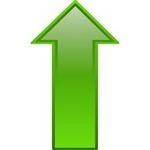 The devastating earthquake that hit Japan last week took a heavy toll on the Land of the Rising Sun. Unfortunately, its effects are very likely to be felt on a global scale since production of electronics in Japan has been significantly slowed down by the natural disaster.
Struck by the earthquake were two of Sony's battery cell factories, and until now no information has been given whether they will resume production soon or not. The decrease in battery cell supply may lead to a rise in battery price on the global market, which most certainly translates into more expensive mobile devices. It has been estimated that a noticeable drop in supply will occur if Sony's factories cease production for a period longer than three weeks. That time would be enough for production to fall back by more than ten million battery cells.
Production of semiconductors, memory modules, and LCD panels might be affected as well though not to that high on an extent. DRAM memory manufacturer Elpida is still experiencing power outages in some of its plants, but it will resume production as soon as power is restored. Luckily for Toshiba – the company responsible for approximately 35% of global chip manufacturing, its production plants didn't suffer that much of an impact as they were far enough from the epicenter.
source:
Digitimes