Japan Display to restructure itself as an OLED producer?
11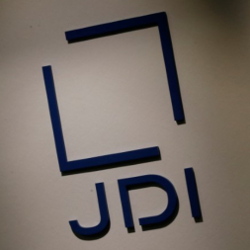 For Japan Display, the company is in a rather tough financial condition. Even though smartphones continue to sell, Japan Display's LCD panel business for the connected devices cannot make up for the company's late entry into OLED displays. And even Apple, which has stood by its LCD screens since the unveiling of the very first iPhone in 2007, is experimenting this year with one of its handsets. The tenth-anniversary
Apple iPhone 8
will likely become the first iOS powered device to carry an OLED screen, leaving the
Apple iPhone 7s
and
Apple iPhone 7s Plus
to carry on this year with LCD panels.
Next year,
Apple apparently will continue to source the vast majority of its OLED from Samsung.
It is also
working with LG to
develop that firm's capabilities to supply Apple with enough OLED
to cover the production of future iPhone models. As for Japan Display, moving away from its bread and butter LCD screen is going to result in a shock to its system. While the company was able to score some orders from Apple a few years ago, the industry wide move to OLED has the potential of leaving JDI out in the cold. 3,500 Japan Display employees could end up out of a job following this restructuring. Japan Display is owned by the LCD divisions belonging to Sony, Hitachi and Toshiba.
One of the big advantages of using OLED is that backlighting is not required like it is on LCD. This allows less power to be used, and when displaying the color black, all pixels are merely turned off. Additionally, the color images supported by OLED panels are usually quite vivid. With a deep, true black image found on OLED screens, more and more manufacturers are moving away from LCD panels.
Tomorrow is the big day for Japan Display as the company will hold a board meeting. On the agenda is this massive restructuring being proposed. JDI is said to be seeking 100 billion Yen ($905.1 million USD) from its creditors. Altogether, if Japan Display's board agrees to make the company over as a provider of OLED screens, you can expect the firm to lose more than $150 billion Yen ($1.35 billion USD) for the 12 months ending this coming March. After that initial period of red ink, the company's fortunes could start to improve.
source:
Reuters