JP Morgan analyst sees 26 million Apple Watches sold this year; raises target of Apple stock to $145
89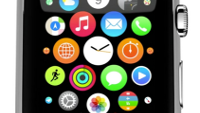 As we get closer to the expected April launch of the Apple Watch, it is beginning to dawn on Wall Street and Main Street alike just how big of a deal the timepiece truly is. JP Morgan analyst Rod Hall whipped out his trusty abacus and calculated that despite the late start to the year, Apple will sell 26.3 million timepieces this year.
Hall's computations are based on the fact that Apple Watch users will need to pair the device with an
Apple iPhone 5
or higher. The analyst says that just before the Watch launches in April, there will be 400 million potential Apple Watch customers based on the active number of Apple iPhone 5,
Apple iPhone 5s
,
Apple iPhone 5c
,
Apple iPhone 6
and
Apple iPhone 6 Plus
units outstanding. The analyst sees 5% of those owning a compatible iPhone to be sporting the Apple Watch on their wrist before the end of the year.
Hall calculates that the lower priced Sport model will account for 95% of sales which would give Apple a margin of 39% for the wearable device. If the stainless steel version becomes the most popular, Hall says he would have to revise his margin forecast higher. Because of the expected strong demand for the Apple Watch, Hall raised his projected 2015 earnings per share figure figure for Apple by 2.4% to $9.21 a share.
Next year, Hall sees the Apple Watch on the wrist of 13% of compatible iPhone owners by the end of 2016. He expects Apple's earnings per share figure to rise 10.4% to $10.50 a share. At $123.96 currently, Apple's shares are at an all-time high as the company has the highest valuation in global stock market history. Hall has raised his target for Apple's shares by $5 to $145.
Based on Monday's closing price of $122.02, Apple's market cap of $710.7 billion
makes it the first company on the planet to have a value in excess of $700 billion
. The closest company to Apple is oil giant Exxon, which is valued at $385 billion.
source:
AppleInsider