It's not always sunny in Philadelphia as residents lose their phones twice the average US rate
2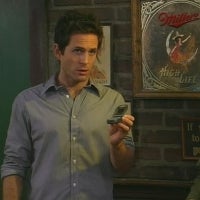 Now if your only impression about the city's residents comes from "It's Always Sunny in Philadelphia", you wouldn't be at all surprised that the city is where cell phone owners lose them most often. Compared to once a year on average for the US, Philly residents report their handsets MIA twice as often, says the security firm Lookout.
The service, which helps locate misplaced handsets, amassed anonymous info from its 15 million users, and found out that Philadelphia had the highest rate of lost handsets in America, followed by Seattle, Oakland, Long Beach, Newark, New Jersey, Detroit, Cleveland, Baltimore, New York City and Boston. Tech-savvy cities like San Francisco and Austin were way down that list.
Lookout helped retrieve 9 million lost handsets last year, with the worldwide record going to Manchester, UK. Given that the study showed 2/3 of the phones disappeared between 9pm and 2am, it's not hard to deduce which cities are into bars and pubs. Paddy's Pub.