It's a phone. It's a Lamborghini. No, it's the Lamborghini phone!
16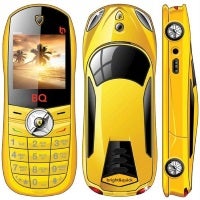 It might be a lowly feature phone we're talking about, but since it looks like a Lamborghini, we have no complaints there, buddy! Meet the BQM Monza, a phone that is half toy-car, half the-phone-you-used-to-own-back-in-2001.
Obviously, this isn't a "life companion", nor a multi-tasking behemoth, but it has WhatsApp, and its central navigation button looks like a steering wheel. It's all in the details - the earpiece has a form inspired by the Lamborghini emblem, the Monza name graces the top of the display, and the back of the phone is styled like the car itself - complete with headlights, a set of tires, and the Ferrari logo... wait, what?! Well, clearly, someone misplaced their stickers.
There are also regular, everyday phone things, such as a microUSB port, and a 3.5mm jack. Additionally, there are two SIM slots and a microSD slot. The BQM Monza weights 2.75 oz (78 grams) and is 3.74 inches (9.5cm) long. The front panel is made of plastic, while the back is all metal.
We don't know the price of this highway beast, but for all we know, it will be sold only in Russia for some reason. But if you are an avid Lamborghini fan and don't mind the Ferrari logos (why would you, anyway?), you should be able to import it without much of a fuss.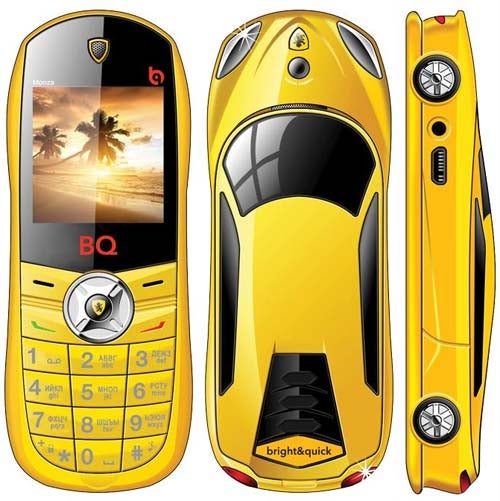 via
GSMDome