It's Samsung's fault that it doesn't have enough time, says Judge Koh
44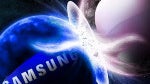 In case you don't know, the epic Apple v. Samsung trial is about to end. After about two weeks of witnesses testifying and numerous twists and turns in the course of the trial, both parties are now prepping up for their closing statements.
With that in mind, though, Samsung's attorneys seem to be a bit nervous these days, as it turns out they didn't have enough time to present their own case. Judge Lucy Koh, though, who has been very strict throughout the course of the whole trial, has stated that Samsung has simply decided to waste more time to cross-examine Apple's witnesses, rather than to argue its case.
"Samsung made a strategic decision to spend more time to [cross-examine] than Apple used to present its affirmative case,"
said the judge.
And it looks like she won't tolerate any possible motions by Samsung complaining of a lack of time, as she even entered that statement into the record.
The final testimonies are expected to happen today, while the closing arguments for the parties are currently slated for Tuesday. Expect to be flooded with news from the court next week, when this epic legal clash will, after all, come to an end.
source:
AllThingsD
Recommended Stories