It looks like Google may have lifted the de-authorization limit for Google Play Music
8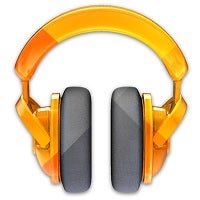 Earlier this summer, we shared news that Google had
imposed a limit on the number
of devices you could de-authorize from your Google Play Music account every year. Google had imposed a limit back in 2012, four de-auths per year. Grumbling from the masses saw Google reverse the policy, only to reinstate it again this past August (or thereabouts).
For most people, a limit like this would not pose much of a problem, except that if you were to reset your device, Google might create a duplicate profile in Google Play, taking an extra spot out of ten available to you.
Today, word got out that perhaps Google has changed its mind again, as we are seeing note around the internet that folks (including some here at PhoneArena), have been able to de-authorize more devices out of their Google Play Music device management, even though they had previously hit the four device limit earlier this year.
What is not clear is if this is a change in policy, a grace period, or a software glitch, because as far as we can tell, the four device de-authorization limit is still written in the policy on Google's support page. In the event that it is a glitch, and you want to do some housecleaning, this may be a good time to dig in and clear things out. Simply open Google Play Music on your Android device, select "Settings," then "My devices."
Let us know if you were able to de-authorize more devices if you had previously hit the limit.
source:
Android Central