Google will now limit you to four de-authorizations of Google Play Music each year
70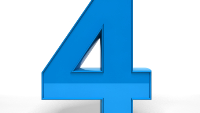 Google is now limiting the number of de-authorizations for Google Play Music users, to four devices per year. Google does allow each account to connect up to ten devices with the service, although only four of them get All Access. If you do bump up against the ten device limit, think twice about which devices you are authorizing, because four de-authorizations could be reached very quickly under those circumstances.
Back in 2012, Google had originally placed a limit of four de-authorizations a year. Back then, a public outcry followed Google's announcement, which led to a reversal. This time, it doesn't look like this will be the case. And if you do go over the limit, don't expect a stern warning from Google. Instead of a message, it just won't remove the device you requested.
Even if you don't switch devices often, you could run into the limit. Each time you do a factory reset, Google creates a duplicate device. And Google has been known to accidentally dupe a device for no reason. Perhaps if the crew in Mountain View were to give a reason for the limit, everyone would be more understanding.
If you can get a Google rep on the phone who is having a good day, apparently he can clean out your entire authorized device list in 24 hours, and let you start from the beginning with four de-authorizations to your name. But this seems to be a courtesy that Google will give you once a year, and only if you ask nicely.

Google limits Google Play Music users to four de-authorizations a year
source:
AndroidPolice
via
MobileSyrup