Is this LG's Nexus 5 2015 or G4 Pro? Mysterious LG device with Snapdragon 808 and 4GB RAM visits Geekbench
53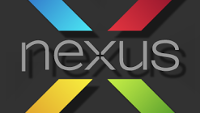 Despite what we suspect are relatively unimpressive sales figures, Google's Nexus program is still quite relevant in the minds' of techies, and so the rumor mill has been churning related reports and leaks for a while now. What's next for Google's evangelist line? Word on the street is that both LG and Huawei are working on a new Nexus phone, with the former supposedly focused (according to some sources) on a successor to the Nexus 5, while the latter will be attempting to fill Motorola's shoes after the Nexus 6.
Focusing on LG, we were just tipped about the existence of a Geekbench pass from an unknown device from the company, dubbed LGE LG-F600L (consistent with the G4's F500L model number). While the benchmarking suite didn't capture too many details around the mysterious handset, it did get a hold of its processor and operating memory: a hexa-core Qualcomm Snapdragon 808 and 4GB of RAM, respectively. These two added up to a score of 1,082 (Single-Core) and 3,298 (Multi-Core), in line with what the similarly decked-out LG G4 manages. As you can imagine, it's hard not think about the possibility that this may just be the upcoming Nexus 5 2015... or G4 Pro?
In case you're unfamiliar with the G4 Pro, this is simply how we tend to refer to LG's promised flagship device for the second half of 2015. Indeed,
according to an interview from March
with LG's chief of mobile, Cho Jun-ho, the company is prepping something even more high-end than the G4, and the F600L might be it. If so, this would disprove
previous rumors
of the phone apparently being readied with the upcoming Qualcomm Snapdragon 820 processor.
Which one is it, if either? Unfortunately, for the time being, all we can do is get comfy and wait for more intel or, you know, an official announcement.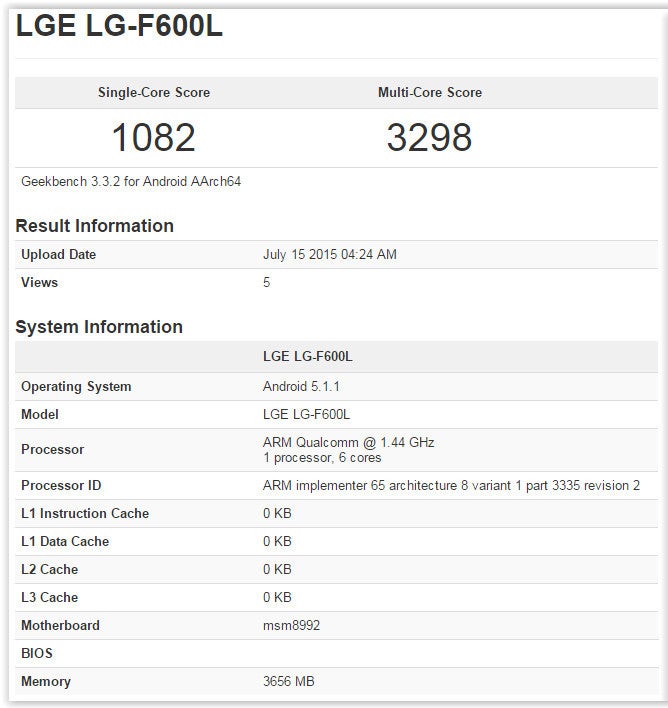 Recommended Stories