Is the Samsung Celox an LTE enabled version of the Galaxy S II?
14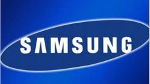 Less than a week ago, we
reported
on a leaked roadmap for Samsung that the Korean based manufacturer later said was not totally correct. But within that roadmap might be some bits of useful information, such as the
specs for the GT-I9210
. It seems that the numbers match perfectly with some of the specs expected on a rumored model, the Samsung Celox. And if that name sounds familiar to you, it is because a week ago we
had mentioned
that the Celox appeares to be the
LTE enabled version of the Samsung Galaxy S II
. Unfortunately for those living Stateside, the 4G radio on the device is tuned to 800MHz which is a frequency used in Europe and not in the U.S. where Verizon uses 700MHz for its LTE service.
Is this the LTE enabled version of the Samsung Galaxy S II?
The GT-I9210 listed in the roadmap has a 4.5 inch WVGA screen, 4G connectivity and dual cameras in back and front with resolution respectively of 8MP and 2MP. Sure enough, the Samsung Celox has a 4.5 inch WVGA screen (match #1) and support for LTE (match #2). The rear-facing camera at 8MP and the front-facing shooter at 2MP produce matches 3 and 4. While no processor speed was mentioned on the roadmap, the Samsung Celox will allegedly come to market with
a 1.5 dual-core processor
.
Right now, it is all conjecture, but where
there is smoke there is fire
and Samsung might have one burning hot handset with the Samsung Celox. Until we get word that there will be a unit with a 4G radio that carries Verizon's frequencies, all U.S. cell phone fans can do is stare at the picture and hope that a version of the phone will make it to the States.
source:
Naver
(translated) via
AndroidGuys