Is the SM-G900S SK Telecom's version of the Samsung Galaxy S5?
6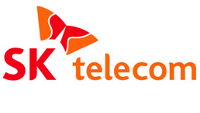 On Friday, we passed along a theory out of the Netherlands that
wondered if Samsung was working on a Padfone styled device
which would allow a specially built smartphone to dock into, and power up a tablet. This morning, we have some more speculation about the SM-G900S, one of the model numbers at the heart of the above scenario.
According to one of our loyal readers, based on the GFX benchmark test of the SM-G900S, that particular model is the
Samsung Galaxy S5
for SK Telecom. First of all, a recent tweet from evleaks states that the code name for the Samsung Galaxy S5 is "K". Looking at the information from the benchmark site, we can see that the letter "K" figures prominently in the listing.
If you peruse the listing from the benchmark test further (by the way, the listing has mysteriously "disappeared" from the GFX site), you can read the product name as being klteskt. According to evleaks, the "k" means the Samsung Galaxy S5. The next three letters,"lte," are obviously referring to LTE connectivity. The last three letters, "skt," stand for SK Telecom, which being in Sammy's backyard, would certainly be one of the first carriers to offer the next flagship Android model from the OEM.
So now we have two theories. Is the SM-G900S part of a Padfone type device that Samsung will spring on us at CES, or is it the SK Telecom version of the Samsung Galaxy S5? Your third option is that it could be neither. Let us know what you think by dropping us a comment in the box below.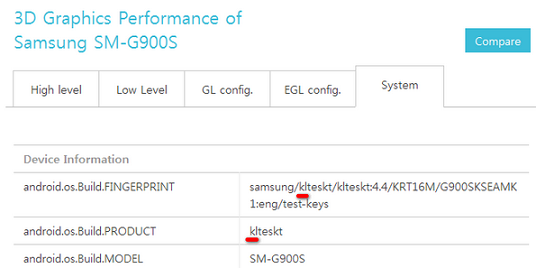 Is the device being benchmarked on this test, the SK Telecom version of the Samsung Galaxy S5?
Thanks, Anonymous Tipster!