Is repairability a swing factor for you when you shop for gadgets?
38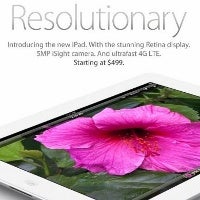 iFixit's latest
teardown of the iPad
revealed an
unconvenient truth for Apple
and its design. It's nothing new - the iPhone and the iPad suck at repairability. From the simple action of changing the dead battery to more complicated manipulations like replacing a shattered display, the iPad is probably the worst gadget to break. It's your cash spent for a fragile, but what's more important - hard to repair product.
This prompted repair masters from iFixit to act - the new iPad and iPad 2 got
repairability scores of only 2
. That's the lowest repairability score and it means that basically all repair work on the iPad is so complicated, that even Apple would simply replace your old iPad with a new one if say there's something wrong with the battery. iFixit rightly blamed Apple that it could have done a better job. Even if that means sacrificing a point of an inch to make an easier to repair though a hair thicker.
Shortsighted Apple apologists cried foul, arguing that Cupertino is doing this as an intentional genius marketing trick forcing users to upgrade every two years. Which of course could be true from a corporate stand point - the OG iPhone was probably among the first smartphones with a non-replaceable user battery. But the implications of having such disposable gadgets are terrible for the user who doesn't need to upgrade in 2 years. They are also terrible because of the long-term effects for people in developing countries which strongly rely on used gadgets.
If you can't easily replace the battery or change the screen on an iDevice that means that it has a
very short lifespan
equal to that of its battery. For the iPhone that's 500 cycles and for the iPad - 1,000. This means that active users will get 3 to 4 years life of their iPad, after which the gadget has to go to the junkyard. At the same time, you can easily see 10 year old and older devices flood underdeveloped countries and giving them access to the wonders of technology, even though with a huge delay.
edge
product you're about to get will still be fully functional after you choose to desert it for the next state-of-the-art gizmo? Could your kids or parents use it, or is it just going to the junkyard and you don't care? Don't hesitate to give us your honest opinions in the poll below and let us know whether this realization could somehow affect your purchase habits.