Is it worth upgrading to iPhone 5S or iPhone 5C?
47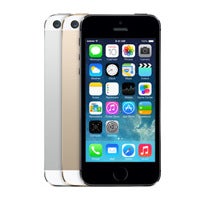 "Should I upgrade?" – this is the question that will keep many an
iPhone 5
owner awake tonight. And we sure know why – the
iPhone 5S
and
iPhone 5C
are now official and are here to succeed the said model.
Half of those who own an iPhone
seem to have their minds made up already, but is replacing the iPhone 5 with one of the newer iPhones really worth the expense? Well, it depends on a number of factors, primarily what one uses their iPhone for.
So let's break things down here and start with some thoughts on the high-end iPhone 5S model.
Should I upgrade to an iPhone 5S?

If performance is of utmost importance to you, or if you are an avid gamer, then replacing an iPhone 5 with an iPhone 5S makes sense. The new model is equipped with an A7 system-on-chip, which is touted as the first SoC to bring 64-bit processor architecture to a smartphone. It also has an updated instruction set with twice the general-purpose registers and twice the floating-point registers. As a result, up to twice the CPU and GPU performance should be expected, according to Apple, so apps will be executed faster while games will be loaded with more eye-candy. And speaking of games, Apple has brought OpenGL ES 3.0 support to the iPhone 5S. The tech will allow top-of-the-line games, such as
Infinity Blade III
, to look amazing. Not that the A6 inside the iPhone 5 isn't fast, of course, but if you demand the very best, then the newer model should be right for you.
In addition to the new chip, the iPhone 5S packs an upgraded camera. Its resolution stays at 8MP as before, but the tech around the module itself has been taken to the next level. That is why the iPhone 5S camera might be worth upgrading for in case you use your iPhone as your primary camera. For example, there's a new lens system on the iPhone 5S. Its sensor comes with 15% larger pixels and wider aperture, which should result in improved low-light photos. Speaking of which, the new dual-LED flash should now deliver better color tones when used. On top of all that, you get slow-
motion
video at 720p and intelligent software that takes multiple shots each time you press the shutter, then leaves only the best pic in the bunch.
There's more that makes the iPhone 5S special, but the rest of the new features it introduces don't really fall in the "must-have" category. Having a fingerprint sensor, for example, is undoubtedly pretty neat, but it isn't really something worth upgrading for. The new gold color is also very good-looking, but it is just a new paint-job that you won't be noticing much a week after buying an iPhone 5S. Besides, you'll probably place the handset in a case anyway, so its color won't matter as much.
Should I upgrade to an iPhone 5C?

Now that's a question that isn't as tricky to answer, and we're leaning towards a negative response. That's because switching to an iPhone 5C from an iPhone 5 wouldn't be an upgrade really, rather a downgrade in some ways. For example, the iPhone 5C is heavier and thicker, not to mention that it sports a colored plastic shell, while the iPhone 5 is slim, light, and made of metal. And since they share the same 4-inch Retina display, the same A6 processor, and an identical 8MP camera, then you can't expect any improvements in these categories either. Even on the software side, both smartphones will get iOS 7 and will run any app from Apple's software marketplace.
However, the iPhone 5C would be a great pick for those who are still holding on to an iPhone 4S or an older iPhone model. In fact, that's the audience we assume Apple is targeting the handset at – them and those switching over from another platform, yet can't afford getting the 5S model. Or any youngster looking for a colorful mid-range handset. All in all, the iPhone 5C should not be underestimated as it would be one of the best mid-range smartphones around once it is released so keep an eye out if that's the kind of smartphone you're looking for.