Survey says half of all iPhone users will upgrade to a 5S or 5C immediately
28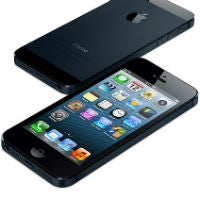 We are just over 12 hours away from Apple's announcement of the new iPhone 5S and iPhone 5C, which is planned for tomorrow at 11AM PST (1PM EST). As always, that means that current iPhone users will have to decide if the new Apple devices offer enough new features to warrant an upgrade.
According to a recent survey from Ask.com, almost half of iPhone users are planning to upgrade even before seeing the official announcement from Apple. The survey got about 4,000 respondents, of which 46% said that they were going to purchase either an iPhone 5S or iPhone 5C immediately upon release. The other 54% said that they would upgrade eventually, but not right away. The biggest reasons for wanting to upgrade are the promise of better battery life (40% of respondents) and the
fingerprint scanner
(34%).
Of course, if nothing else, we would assume that this survey has attracted those who have been following the news and rumors, and have already made up their minds. So, it may be reasonable to assume the survey results can be extrapolated to cover Apple fans; but, we're not sold that a survey like this really gives much
insight
into all iPhone users.