Epic Games announces Infinity Blade III, launching with the iPhone 5S
6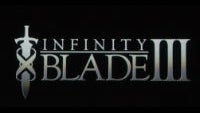 When there is a new iPhone with a severely beefed up graphics processor, you can bet that there will be an Infinity Blade game hot on its heels, and the iPhone 5S is no different. The new A7 chip in the iPhone 5S is the first 64-bit processor in a mobile phone to date, and Apple is saying that graphics performance should be "56x faster". That should make for an impressive Infinity Blade III.
It also doesn't hurt that iOS 7 will support OpenGL|ES 3.0, just like Android 4.3. According to Epic Games' Donald Mustard, this means that the conclusion of the Infinity Blade trilogy will offer "Lens flares that would make J.J. Abrams proud." As you would expect, the game looks amazing, but Epic Games is saying that the final Infinity Blade game will also have much larger areas for you to explore. There will also be two playable characters this time around.
No word on pricing, or if Infinity Blade III will adopt the free-to-play model. No specific release date either, just that the game "will be available in the App Store alongside the new iPhone 5S."