Is 11 Pro Max the 'toughest' iPhone ever? Kind of, but when drop-tested vs Note 10+...
15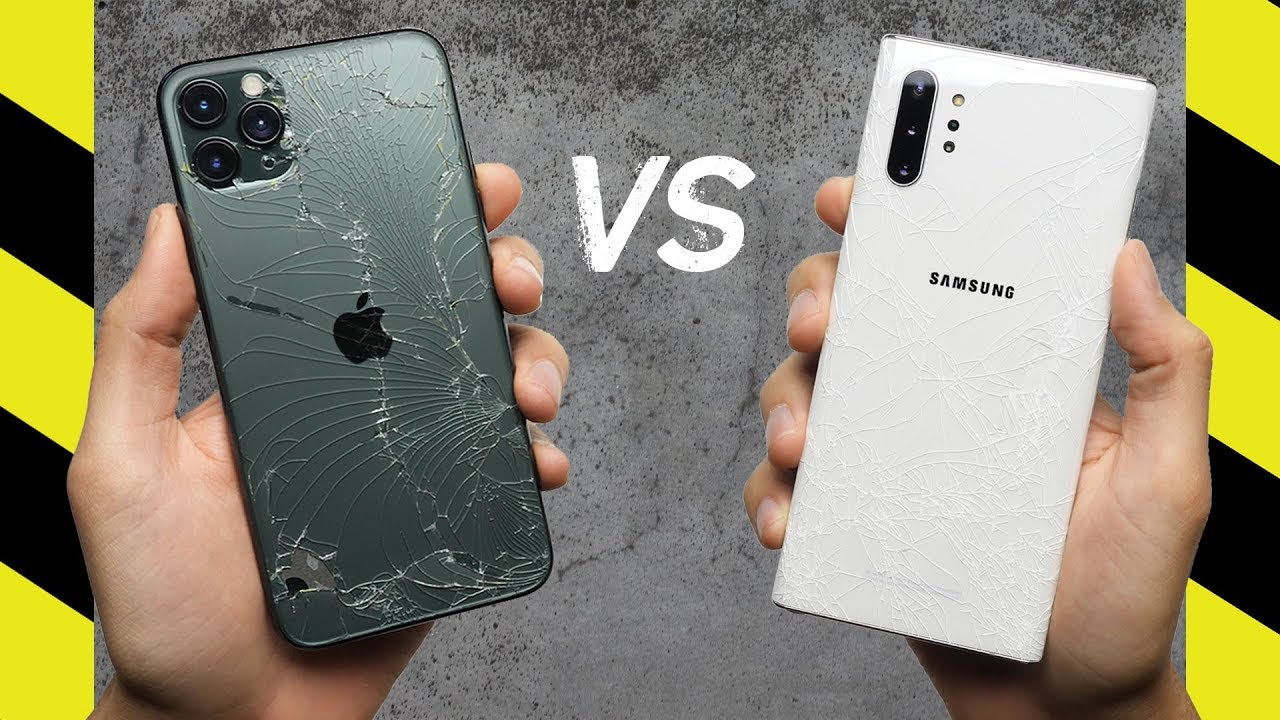 Unlike the Galaxy S10, the
Galaxy Note 10+
is clad entirely in Gorilla Glass 6 protection, and should be able to withstand the most common drop from pocket height but could it be a match for "the toughest glass ever in a phone?"
Yes, we are talking about the new iPhone 11 Pro models that are apparently dressed in a custom "toughest" glass mix but which still comes from the furnace over at
Corning
, the makers of Gorilla Glass so its strength should be commensurate to what the Note 10+ is wrapped in. Or is it?
Well, we'll spare you the suspense - both glass-y warriors break from all sides when they get machine-dropped next to each other, but the Note 10+ beats the iPhone 11 Pro Max by a tad with a smaller number of cracks at the front and back in the respective drops. In the side drop test, however, the 11 Pro Max's stainless steel frame helps it remain relatively unscathed.
Moreover, the bonus round which drops the phones ten times face-down, returned the best result of any iPhone so far, in the sense that the screen remained operational, unlike previous times. This pours some credibility in Apple's claim that the new "Pro" models are a bit tougher than their predecessors.
Nevertheless, the Note 10+ remained cracked and battered after the bonus round, but everything worked, while the 11 Pro Max had the cameras give up the ghost, so we still wouldn't advise carrying Apple's "toughest" without a case on, considering the price tag.
Recommended Stories