Is a phone called the HTC Desire 4G LTE coming to Verizon?
7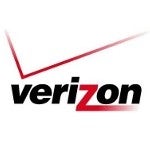 Verizon's device management system has been a treasure trove of smartphone gossip over the years, and on Saturday it once again was a wealth of information. A screenshot of the system revealed a device called the
HTC Desire 4G LTE
that obviously offers 4G LTE connectivity (hence its name). What we don't know is if this is just a rehash of one of the OEM's recent models, or if this is something entirely new.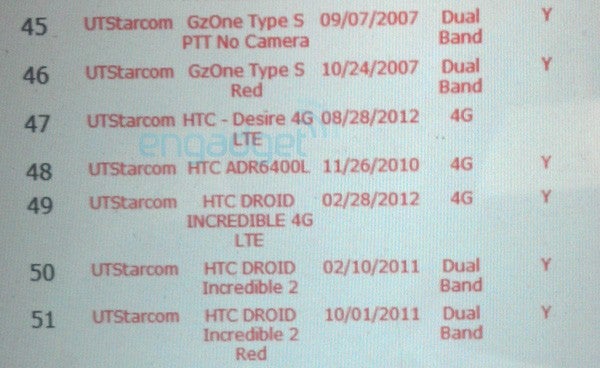 The HTC Desire 4G LTE shows up on Verizon's device management system
HTC does have an exciting new device purportedly coming to Verizon. While the HTC6435LVW has been characterized as a beast of a phablet
with a 5 inch screen offering 1080p resolution
, the HTC Desire 4G LTE
is not that model
. If it is something we've just seen, it could be Verizon's version of the
HTC Desire X
which is
supposedly an HTC mid-ranger with a 4 inch WVGA screen and a dual-core 1GHz Qualcomm Snapdragon S4 processor
. A 5MP shooter is on the back, and there is 768MB of RAM on board.
The time frame of the HTC Desire X's launch would seem to coincide with the listing on the screenshot. We expect to see the phone released in Europe, Africa and Asia sometime this month. While there is
no word about a U.S. launch
, we'd expect an eventual Stateside release to be sometime this quarter which would make sense for a device making an appearance on Verizon's device management system.
source:
Engadget