Is a dual-camera setup still special if this $90 phone can have it?
18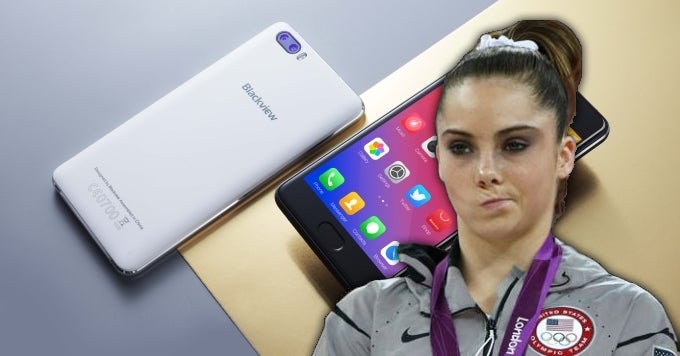 Dual cameras on smartphones have become somewhat commonplace – if you are looking strictly at high-end models. Therefore, we still associate them with premium devices and regard them as a piece of advanced technology not yet meant for the mass market. Of course, having choices for an affordable dual camera phone is merely a question of time and falling component cost. We know it will happen, we certainly didn't think it would happen so soon, but there you have it – the Blackview A9 Pro is a $90 phone and it rocks a duo-cam! How could this be?!
If it seems impossible, that's because it is. Dual cameras – quality ones, with high-grade components and rigorous R&D behind them – are not budget phone material. The A9 Pro's duo-cam setup consists of a – wait for it – 0.3MP secondary camera, doing God knows what in tandem with an 8MP cam. Silly Apple with their dual 12MP cameras and telephoto lens and image processors and everything! All it took to pull off a respectable duo-cam is a puny 0.3MP sensor and some image stitching algorithms! Yeah, right.
Not all duo-cameras are created equal
While we're genuinely curious how this cheap, unabashed imitation of a dual camera setup fares in real life, we don't expect to be blown away. Any 0.3MP camera is, and always has been woefully incapable of remotely adequate picture quality. We cannot possibly see how its presence could contribute anything meaningful at all to the 8MP sensor's output.
Rather, we can't help but think the 0.3MP secondary cam's sole actual purpose is to literally be there so Blackview can get hype for selling a $90 duo-cam phone. The only way to come across as even more blatantly desperate for sales is to straight-up clone high-end models,
like those rascals at Elephone do
.
Just like metal bodies, fingerprint sensors, high-resolution screens, and big batteries, duo cameras – actually useful ones – will eventually trickle down to mid and low-tier devices. In the meantime, anyone who over-promises is more than likely to under-deliver.
ALSO READ