Is T-Mobile USA getting fitted for the Apple iPhone 4?
34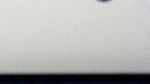 It's unknown whether or not this took place before the announcement of the AT&T/T-Mobile merger, but a photograph seems to show a white Apple iPhone being tested on T-Mobile USA's AWS frequencies. The handset in the picture is Model N94 compared to N92 for the Verizon iPhone and N90 for the AT&T variant. The Apple iPhone in the picture is running a test version of iOS with apps such as the Apple Employee Directory.
So what does this mean? Again, it all goes back to the timing of the testing. If it occurred before the merger news broke, we could see a T-Mobile branded Apple iPhone in the not too distant future. If the testing came after the merger was announced, than T-Mobile customers will probably need to wait for the merger to be completed. Either way, the iPhone 4 will probably be replaced with the next model by the time T-Mobile customers get their shot at an Apple smartphone. What we see is probably just Apple testing a T-Mobile enabled radio, using the current iPhone hardware although we might add that the proximity sensor is said to look different than the one on the upcoming white iPhone 4 launching by month's end.
Either way, it looks like T-Mobile USA customers will get a shot at buying an Apple iPhone. As far as when, well, that still is up in the air.
source:
BGR