Is Sprint late with its transition to LTE?
23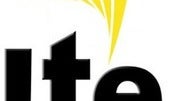 Sprint made headlines today by officially announcing what we've been expecting to hear for so long, namely its plans to adopt the LTE technology. By doing so, the Now Network will likely become the third major US carrier to offer LTE connectivity to its customers, with Verizon and AT&T holding first and second spot respectively.
But if LTE and the blazing-fast internet speeds that it delivers are now a perk that Verizon uses to lure people into joining its subscriber database, the feature will not be unique to the carrier once AT&T flips the switch to its own LTE pipelines. That way, customers will have a choice if LTE holds the top spot in their priority list. And when Sprint hops on the LTE bandwagon as well, it will be more or less a step towards catching up with the big boys rather than delivering a groundbreaking technology to the masses.
That being said, it seems like Sprint is a bit late with its transition to LTE. Or would it not matter that much once Sprint deploys its LTE infrastructure and matches the competition in terms of coverage? Feel free to cast your vote in our poll below!