Is Motorola working in a 5.9-inch Nexus, codenamed Shamu?
67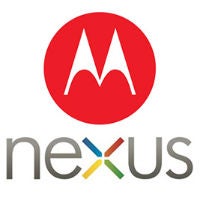 Ever since Google first announced its intentions to purchase Motorola, there have been rumors (aka hopes) that Motorola would eventually make a Nexus device. So far, that hasn't happened, but there is a chance that Motorola could contribute to the Nexus line before its sale to Lenovo officially goes through. It may even be working on the first Nexus phablet.
According to
Android Police
, Motorola and Google are working on a 5.9-inch Nexus device, codenamed Shamu. Right off the bat, the codename is somewhat odd to us, although that doesn't necessarily mean the rumor is false. Nexus devices have all had codenames of types of aquatic animals - mako, maguro/tuna, hammerhead, flounder, etc. Shamu is the name of a famous orca, so it is slightly outside of the norm.
If the device is real, Motorola and Google are reportedly aiming for a November release on major carriers. October/November has been the usual window for Nexus devices, so that's easy enough to believe.
Android Police
is protecting its sources, but there have been a couple bug reports that name a device "Shamu". At the very least, it seems like there is a device matching the description that is in testing, but there is no guarantee that it will ever make it to market. We've reached out to our sources at Motorola to see if we can find out any more. If we do, we'll let you know.