Is Google destined to follow in Yahoo!'s footsteps?
20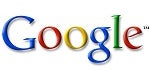 In the wake of a data leak
that released Google's earnings
a bit ahead of schedule, one analyst (got to love the analysts) is hypothesizing that Google could find itself scraping to remain relevant in search engine dominance.
The primary reason, being cited by Eric Jackson of Ironfire, is the reported sharp decline in Google's cost-per-click (CPC) revenue, which was down 15%, even in the face of increased ad sales. What does that reflect? Jackson believes that if CPC revenues continue to decline, it will be a precursor to decreased ad sales as more and more people switch to performing searches on mobile devices.
This is in line with other observations that
desktop sourced searches noted their first decline
. Mobile ads are not as popular with advertisers, despite lower cost, because the ads are not as prominently displayed as can be done with a desktop. With a continued trend of a decline in desktop searches and a rise in mobile searches, Google faces a continued decline in CPC. That opens the door for other players to offer news ways for consumers to search. Jackson thinks that Apple may emerge as a contender in this realm.
Does that place Google on a similar path that Yahoo! followed? Specifically within the space of "desktop searching," it is certainly possible. Is Google at risk of becoming like Yahoo! is today? Not really. Google and Yahoo! are similar in so many ways, yet the way Google is innovating and advancing its services is a wholesale departure from the avenues that Yahoo! took. Where Eric Jackson is focusing on desktop search and the revenue from CPC, he may be overlooking how Google is now positioned with its wide array of products, including the Android operating system. That alone puts quite a bit of leverage on Google's side when it comes to advancing new advertising and marketing. We have already seen subtle shifts that began with Google's revised privacy policy across all its services and platforms.
So, while technology may one day change the landscape where we may no longer say, "Let me Google that for you." We have no doubt that Google will remain highly relevant in the search space.
source:
CNBC