Desktop searches decline for the first time as mobile rises
7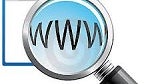 Mobile searches may end up accounting for one-third of all internet search traffic by the end of this year. Since Macquarie Group started tracking data six years ago, analysis of ComScore data revealed that searches declined by 4% in September (year over year).
While searches are still growing, the rate of growth has slowed since earlier this year when searches were up 14% in February. The analysts at Macquarie attribute the trend to mobile search usage. Common tasks that are handled before leaving the house, such as checking an address on a map before leaving the house, what restaurant to go, or deciding what movie to see, can be handled just as easily when we are out and about and many of those activities are not handled using a traditional search engine to begin with.
Another factor is the use of nontraditional search engines. Search rates are up at sites like Fab.com and Hipmonk. Couple those trends with continued mobile search acceptance and it is apparent why Microsoft and Google are so heavily invested in developing mobile search applications.
Who are the big players in desktop search? The results will not surprise you. Google remains in the top spot with 67% of market share. Bing comes in second at 16% (an all time high) and number three's Yahoo! comes in at 12% which is a 25% decline over the past year for the struggling search engine.
source:
CNET