Into Mirror is a fast-paced action trip through a cyberpunk virtual reality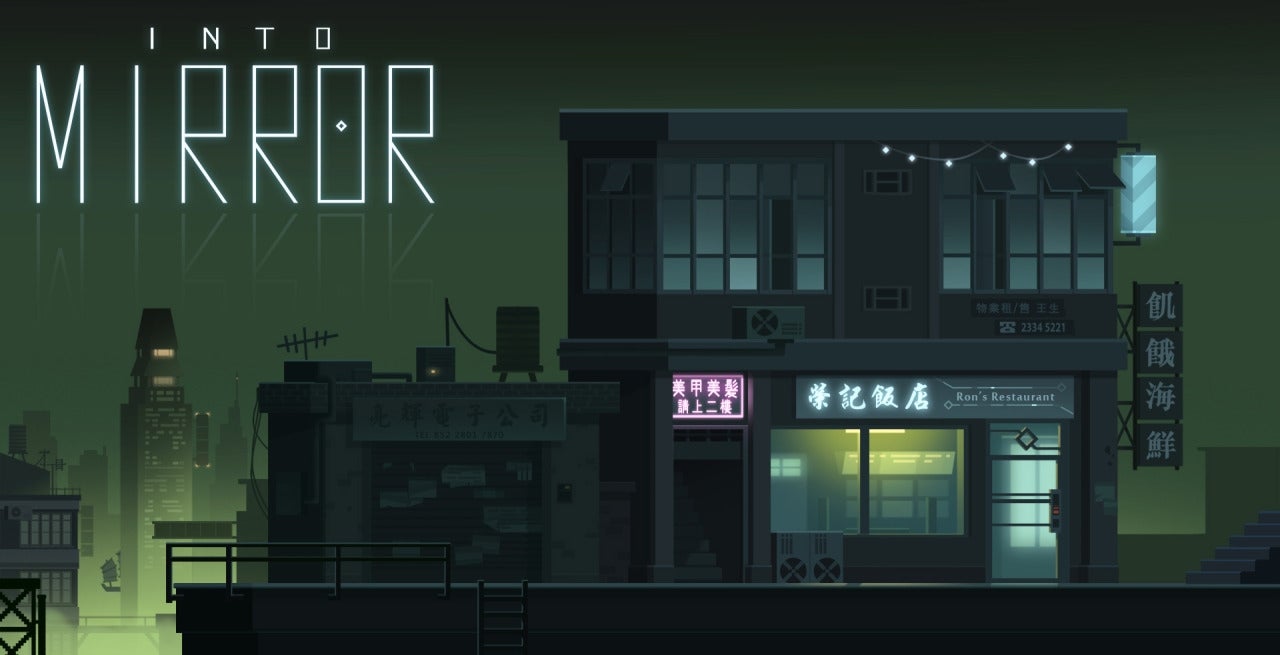 Decades after 'Neuromancer' and 'Blade Runner', the world still can't get enough of cyberpunk. So Lemon Jam's brand=new action game 'Into Mirror' feels exceedingly welcome. Made by the same talented individuals who brought us the visually stunning ninja platformer 'Shadow Blade', the game oozes hand-animated neon future atmosphere. It's almost always dark, corporate agents and flying drones are out to get you, and your character can pull off ridiculously agile moves and stunts.
Into Mirror takes place in the year 2076, where a corporation named Mirror Group has invented a virtual world – Mirror World – and pretty much all of civilized humanity has willingly trapped itself in it. Your character sets off to uncover the VR dystopia's ugly mysteries, jumping and fighting his way through 20 levels of electronic gloom and doom. Like other Lemon Jam titles, this one features lots of challenging platforming ripe with hazards such as spikes and toxic pits, which you must handle in addition to all the foes wishing to see you dead this instant.
The game has a variety of enemies and enough boss encounters to keep you busy for a while. Moreover, disposing of them efficiently nets you experience points that let you evolve, upgrading crucial stats like attack and health along with your laser rifles.
With its fast-paced gameplay, detailed backdrops, fluid animations, and authentic soundtrack, 'Into Mirror' is a must have for everyone whose dreams are the color of television tuned to a dead channel. The game costs just $0.99 on the -50% introductory price. It's only on iOS right now, but we believe Lemon Jam will bring it to Android later this year, as it did the same with 'Shadow Blade'.
ALSO READ