Internet Association launches the effort to "strengthen and protect Internet freedom"
7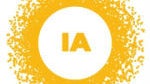 We heard about
this effort a while back
and it seemed like it had great potential: an association of Internet giants like Google, Facebook, Amazon, Yahoo, AOL, eBay, and LinkedIn all coming together to fight for Internet freedom, innovation, economic growth, and the empowerment of users. That all sounds like a great aim, but we still have to see it in action first.
In total, 14 web companies have come together to create the Internet Association, which will be led by President and CEO (and Capitol Hill vet) Michael Beckerman, and aims to be an "umbrella public policy organization dedicated to strengthening and protecting a free and innovative Internet." The main way to achieve this goal seems to be by investing in lobbying efforts on Capitol Hill to combat reactive lawmakers, like those behind potentially dangerous legislation (
SOPA
, anyone?)
That's a lot of power going towards the effort, but it's up to users to keep the companies honest in fighting for openness that benefits us and not just their financial interests.