Internal T-Mobile Netherlands communication reveals the release dates of the Galaxy S5, Xperia Z2, and HTC M8
16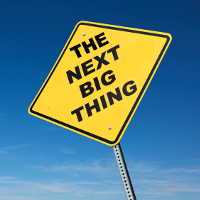 A Dutch blog has somehow gotten its hands on what appears to be an authentic T-Mobile Netherlands e-mail that outs the dates which will see the release of three of the most anxiously-awaited devices of 2014: the Samsung Galaxy S5, the Sony Xperia Z2, and the HTC M8.
According to an "indicative" handset calender attachment, the Galaxy S5 will hit the shelves first, in the 9th week of the year, or between the 24th of February and the 2nd of March, or pretty much as soon as its announced. The Sony Xperia Z2 is, supposedly, next in line -- the document claims the Japanese company's new flagship will see the light of day in week 11 (March 10-16). The HTC M8 is going to be the last to the show, with a week 13 suggested release, or at some point during the March 24-30 stretch.

Obviously, do keep in mind that none of this is confirmed information, though it would be one of the more elaborated hoaxes if it proves a fake. In any case, these dates are indicative as mentioned, which means that they could be nothing more than preliminary information the carrier obtained from manufacturers. And as we all should know by now, plans in the mobile industry tend to change. And often.