Intel to produce a batch of Apple's next A7 chipset generation
16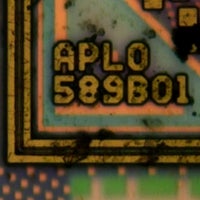 Hot on the heels of
Intel cosying up to Apple for chip production
comes the report that actually 10% of the A7 chip for the next iPhone and iPad generations might be coming from ChipZilla.
Apple is moving away from Samsung with the fabrication of its mobile processors for reasons not hard to fathom, but the bulk of its orders should be going to the
giant TSMC foundry
.
Still, where there's smoke, there's fire, and Intel is the 800-pound gorilla in the chip business, so it wouldn't be surprising if they get a trial run of at least some part of the A7 batches, since it is unlikely TSMC would be able to churn all of it, given Apple's sales volumes.