Intel and New Balance to develop an Android Wear powered smartwatch for runners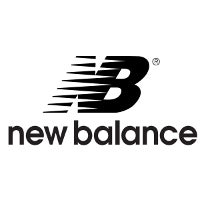 In Las Vegas today, Intel announced a partnership with sneaker manufacturer New Balance to develop a new smartwatch that will be made for runners. The timepiece, according to New Balance chief executive Rob DeMartini, will allow runners to "focus on their training so they can constantly improve performance." In addition, the executive announced New Balance's new Digital Sport division.
The Digital Sport division "will focus on understanding, motivating and improving the lives of athletes through digital experiences and wearable technologies." Which means we could see several products in the mobile wearable space. In a press release disseminated today, New Balance said that it will be teaming up with other companies besides Intel, such as Google, "to incorporate smart technologies, optimized for wearable consumer products, into footwear and apparel lines across a variety of sports."
There will be three different product categories for the Digital Sport unit.
Devices
will make wearables, like the aforementioned smart watch.
Embedded technology
will produce sensors that can be slipped into New Balance sneakers and collect data to send to a smartphone app. And the
Performance Sports
group will produce micro-fobs to track and analyze an athlete's performance.
The smartwatch will help runners stay on track using GPS, and a music player will allow them to listen to their favorite running tunes without having to carry their smartphone with them. The watch will be ready for the 2016 holiday season. Intel will provide the chips for the device, and the timepiece will be powered by Android Wear.
"New Balance has a 110-year heritage of product development and innovation in the running category, and, our new Digital Sport division represents our newest commitment to invest in athletes and runners around the world in their pursuit of extraordinary physical feats. Digital technology has truly revolutionized, very quickly, this industry and New Balance wants to continue to be a brand on the forefront, arming our athletes with the cutting-edge products that will help them reach peak performance."-Rob DeMartini, President, CEO, New Balance
After the smartwatch launches this year, New Balance expects to launch other Digital Sport products in 2017 and 2018.
source:
NewBalance
via
TheVerge