Installing Android 8.1 has led to problems swiping on the Pixel 2/2 XL and certain Nexus models
17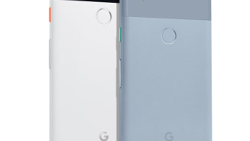 Android 8.1 activated the Pixel Visual Core feature, enhancing the images taken with the already highly regarded cameras on the
Pixel 2
and
Pixel 2 XL
. And while the update also brought a security update with it, the new build created a little problem of its own. It was back on December 7th when the first thread appeared on the Google Support Forum describing an issue that was preventing some Pixel 2/2 XL and Nexus users from swiping up on the lock screen to enter their PIN code.
According to the threads that have been posted, it can take multiple attempts at swiping before the handset figures out that you want to enter your PIN code to unlock it. Notifications on the lock screen can also take multiple swipe attempts to get rid of. Accepting or declining incoming phone calls can also become a chore thanks to this bug.
This is an example of what is so maddening about the Pixel 2 and Pixel 2 XL. Specs-wise and design-wise these handsets should both be among the best Android phones of 2017. But issues with the screen, speakers and swiping are frustrating users. Google is said to be looking into the matter. Since a software update apparently brought on this problem, you would think that another update is all that would be required to fix it. If we hear anything new about this bug, we will pass it along to you.
"When swiping up to unlock from the lock screen, I have to swipe all the way up to the top of the screen. Otherwise, it does not prompt for the pin but just bounces the notifications. I don't remember having to swipe so far before. A short swipe up sometimes works but I have to try 3 or 4 times before it recognizes what I am trying to do."-Matt Schlosser, member, Google Support Forum
source:
GoogleSupport
,
Reddit
via
AndroidCentral
Recommended Stories