Instagraph for Windows Phone, an Instagram work around, will be a paid app
13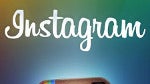 Instagraph for Windows Phone is a work around for Instagram that
uses a hack
to allow Windows Phone users to post their pictures to Instagram. While Instagraph has already been approved by the powers that be for the Windows Phone Store, the servers are being stress-tested to make sure that they can withstand the pent-up demand that is sure to great the app when it is launched. Of course, the Instagraph app wouldn't be needed if Facebook released an Instagram app for Windows Phone,
something that Nokia has been trying to accomplish with its #2InstaWithLove app
.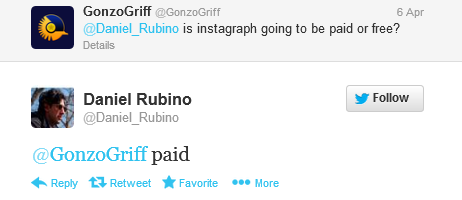 This tweet says Instagraph will be a paid app
It seems that unlike the real Instagram app, Instagraph will be a
paid app
. A tweet from
Mobile Nation's
Daniel Rubino, who is said to be close to the developers behind this, says that the app will not be free although no price was mentioned. Making the app a paid one might bring it to the attention of Facebook faster and the quality of legal advice that a public company can afford to have on retainer will most likely trump the legal power that the developers behind Instagraph can muster. In other words, you can expect to see an early shutdown of the app once it is launched.
Instagraph's developers claim that despite the hacks, their workaround cannot be blocked.
Thanks to a leaked screenshot, it is rumored that Instagram will be coming to Windows Phone in May
and an official announcement could put a quick and final end to Instagraph.
source:
@Daniel_Rubino,
Reddit
via
WMPoweruser
Recommended Stories