Instagram soft launches Bolt messaging in 3 companies
9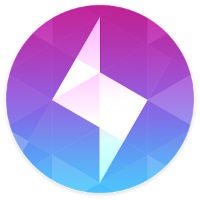 Recently, Instagram accidentally started pushing in-app ads for a new "one tap photo messaging" app called
Bolt
. No one was exactly sure what it was, but it was claimed to be something of a Snapchat competitor. Today, Instagram started a soft launch of Bolt in 3 countries, and we finally know what the app is.
At its core, Bolt is similar to Snapchat in that you can send photos or videos to friends, and those messages will disappear after being viewed. But in practice, Bolt actually works almost identically to Taptalk. If you tap on a friend's icon, you'll send a picture; and, if you long-press on an icon, you'll send a video. The bottom bar on the app can hold your 4 favorite friends, but you can add up to 20 which can be accessed with a swipe. You can also shake your phone to undo anything sent accidentally. The app is available on Android and iOS right now, but it has only been released in 3 countries.
Instagram has decided to go with a soft-launch, only releasing the app in New Zealand, Singapore, and South Africa to start. Instagram told
The Verge
that the plan is to make sure it can scale the app before releasing it to a wider audience. If you live in one of those lucky countries, you can grab the app at the links below. Otherwise, you'll just have to wait.
It also appears that Instagram (just
like its parent company
, Facebook) doesn't care at all that it is stepping on the name of an existing app, or that the founder of the other Bolt app has said he would
seek legal action
if Instagram didn't change the name.