Instagram seen in Windows Phone ad; is app heading to Windows Phone?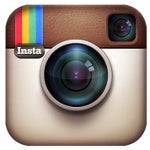 A picture of the
Nokia Lumia 620
sitting in the window of a store in Portugal shows off what could be an exciting piece of news for Windows Phone owners. The homescreen on the device is displaying the now famous logo for photo sharing and social networking site
Instagram
. If you're a Windows Phone owner who has been dying for Instagram to be available for the platform, this picture should make you squeal with delight. And with BlackBerry World apparently
not expected to be receiving a native version of the app
, or at least not soon, a Windows Phone Instagram app released after BlackBerry was seemingly rejected, could help Microsoft's mobile OS in its expected battle with BlackBerry 10 for third place in smartphone marketshare. Think we're placing too much importance on Instagram's popularity? Just the other day
it announced 100 million monthly active visitors
.
Instagram officially joined what was then the Android Market
, a
number of rumors first started spreading
and we saw a
leaked screenshot of the app offered on a Samsung Galaxy Tab 10.1
. As far as a rumor linking Instagram with the Windows Phone platform, the cupboard has been bare.
Still, there is always hope. Nothing official has been said one way or the other, so if you pray hard enough to the smartphone gods, who knows what might happen?
source:
WPCentral