Instagram for iOS and Android get multi-account support
4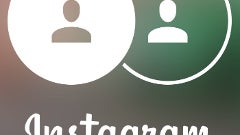 It's a feature that has clearly been in the works for a few months and desired by many users for a great deal longer. Today, Instagram has finally made it easier for users with multiple accounts to manage their content -- without being forced to use multiple devices or continually log in and out manually. Multi-account support is now available to those that require it.
Announced today via the official Instagram blog, the feature is long overdue. With many businesses and individuals reliant on social media for brand promotion, a single account is often insufficient. But thanks to the latest update, users with more than one Instagram login can administer everything from one place.
Having left many users waiting for this integral feature, Instagram has at least made it relatively easy to set up. From within the settings menu of the app, users can go ahead and add every account they own (up to a maximum of five), and flit between each with consummate ease. So as to avoid any confusion -- i.e. posting a photo to the wrong account -- the profile image of the active handle is always positioned in an easy-to-spot location.
First
tested on Android
in November, only recently has
iOS joined the party
. With the latest version 7.15, users on both platforms can take advantage of multi-account support. It appears that the iTunes Store has already pushed the update, while the Play Store should follow suit very soon.
There is a version of Instagram for Windows smartphones as well. But the platform oft overlooked by developers has been left out of this update, too. Given that the app is
still
in beta over at the Microsoft Store -- it launched in November of 2013(!) -- multi-user support for Windows seems like a pipe-dream.