Inkjet printer fools smartphone fingerprint scanner into unlocking the device
24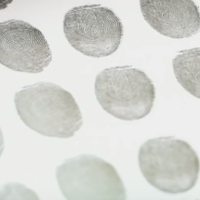 There is a way to break into a phone protected by a fingerprint scanner using an inkjet printer, and a special type of ink that works with it. The ink, made by a company called AgIC, has conductive properties. Also required is special paper that is used by 'Do It Yourselfers' to produce homemade circuit boards.
One of the hardest to obtain pieces of the puzzle required to pull this off, is a good quality fingerprint of the device's owner. This needs to be a print that is registered on the device you are looking to unlock. The image of the fingerprint is then scanned into a PC. Keep in mind that this must be done with the image reversed so that when you print it, the fingerprint comes out looking "normal."
Take your inkjet printer with the special AgIC produced ink cartridge in place. Print the scanned fingerprint image on to the special glossy AgIC paper. You must use a setting of 200 dpi, making sure that the size of the print equals the size of a real fingerprint. The resulting image of the fingerprint can be used to trick the scanner into unlocking the device, allowing you to gain entry to certain smartphones.
Phones like the
Samsung Galaxy S6
and the
honor 7
have been unlocked by tricking the fingerprint scanner with this method. This method will work on other fingerprint readers as well. The fingerprint "spoof" was discovered by Michigan State University, and you can check it out in action by clicking on the video below.
source:
MSU
via
RedmondPie