Ingress parties scheduled around Google I/O: what would it mean if the game goes live to all?
9
This article may contain personal views and opinion from the author.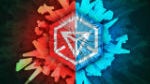 After the initial launch buzz, we haven't heard much about
Ingress
. The game is still going strong (though we gave up on it, because the innate repetition of a MMORPG got boring for us), and it has millions of players around the globe; but, Ingress is still in closed beta. There are Ingress events planned around Google I/O, which is making us wonder if a wider release of the game is imminent; and if so, what does that mean for the game that exists right now?
If you don't know, Ingress is the first game to be released by Google (not counting Doodle games, of course). It was built in-house by Niantic Labs (the same guys who made Field Trip) and exists in two distinct parts. There is Project Niantic, which is the story side of the experience. There are documents, audio files, videos, and photos that have been released each day since this past November. The story is intricate with the pieces all coming together to tell a strange and mysterious story about a secret project at CERN, which uncovered Exotic Matter (XM). XM gathers at portals, and has various effects on different people. The source of the XM isn't clear, but at the very beginning of the game you have to decide if you trust the source (Enlightenment) or you think the source is dangerous (Resistance). That is an incredibly reductive version of the story, which is continuing to grow in scope every day.
And, there is the game itself, which is an augmented reality MMORPG, which pits the two factions (Enlightenment/Resistance) against one another to control the portals and collect XM. Portals appear at key locations in the real world, like post offices, landmarks, popular spots, etc. Users can submit new portal locations as well. Portals can be linked and built up with defenses. The faction that links three portals together takes control of the covered area between those portals, and the population of that area is considered to be part of that faction. For an even more in-depth look at the gameplay, check out
our hands-on
from November.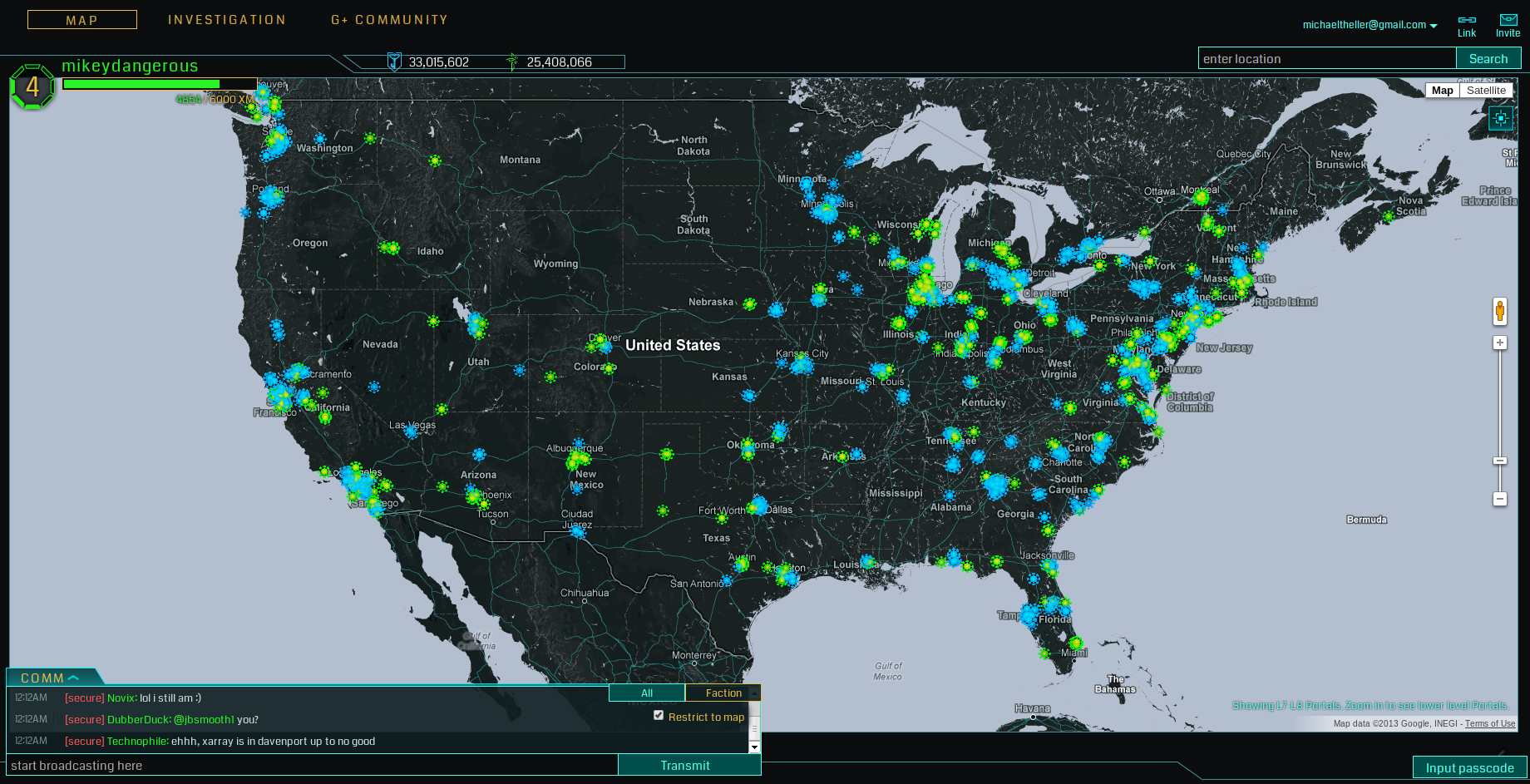 The game has been in closed beta since November, but in the lead-up to Google I/O, Google has been sending invites to those who have confirmed to be attending the event, which starts next Wednesday in San Francisco. Google is encouraging attendees to try out the game before arriving, because there are three games set to be hosted by Google in and around I/O.
On Tuesday, May 14th before the official start of the I/O conference, the first floor of Moscone Center West will be the site of an Ingress battle from 4 PM to 6 PM PDT. On the 15th, after the first day of events is over, an Ingress battle is scheduled during the I/O After Hours Party at Moscone Center West on the third floor between 7PM and 10PM.

Then there is the very suspicious "major Ingress-wide game event", which is scheduled to take place in San Francisco on Thursday, May 16th from 7PM to 9PM. And, unlike the other games, this one will be open to anyone in the area, not just Google I/O attendees. Anyone who has played an MMO like World of Warcraft (WoW) before knows that a "major world-wide game event" is usually code for something huge changing in the core game that you've come to know.
A "major Ingress-wide game event" could be just about anything, but it does hint at the possibility that Ingress might be about to open up to more players. Something major will have to change in the game before a wider release, because as is, any new players coming into the game are going to be walking into a fully established world. All or almost all of the portals in the world have already been claimed by a faction, and has been reinforced with defenses, many of which are at max right now. A brand new player wouldn't be able to do much in a world like that. There's a reason why WoW funnels noobs through a beginner's area and intermediate areas to build up their skills before going up against higher-level competition.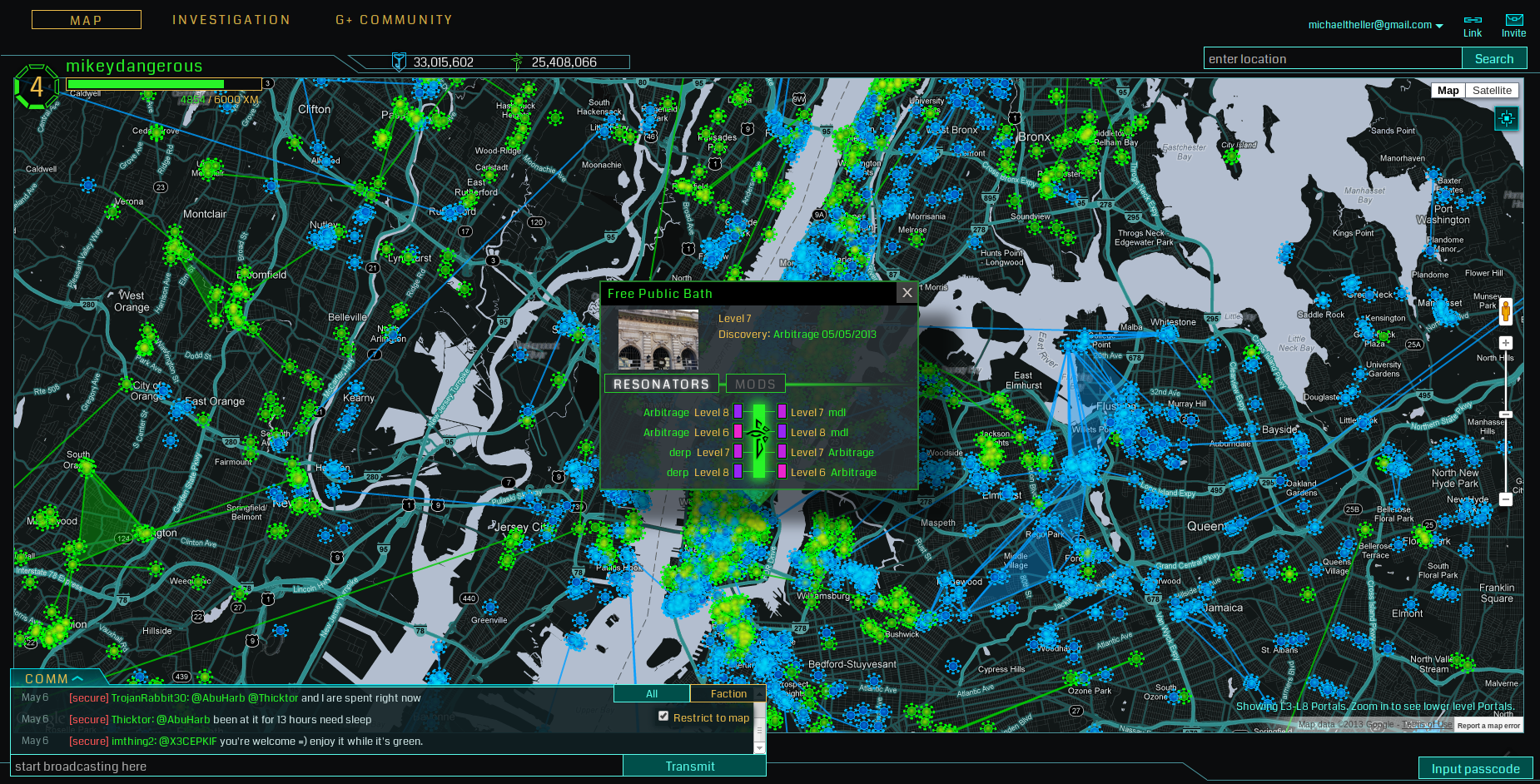 So, if Google is planning to finally open up Ingress to a wider audience, it is going to have to make some potentially world-breaking changes to the game in order to accommodate all of the new players. It could be something drastic, like resetting the game world back to square one, which would erase all of the work done by players in the past 7 months, and potentially alienate the hardcore players that the game has been cultivating. Or, it could be some way of adding a beginner's section to the game.
The trouble that Google faces is that Ingress doesn't have the same freedom that WoW has. Unlike WoW, which can simply add new areas to the game world, or redesign the map at will, Ingress is an augmented reality game, and Google can't add new areas to the Earth or change the maps that exist. There can only be one Manhattan, right?
Maybe not. One possibility would be to simply create a parallel Ingress universe. Leave Ingress Prime as is, but have a second version of the world for beginners. Once a player gets enough experience, they could travel through a portal to Ingress Prime, and join the real war. Of course, that second world would also get built-up and leave less for new players to do as they come to the game. Alternatively, Google could shift the speed of progression the world, similar to when WoW raised the level cap, so new players aren't so underpowered as long.
Something big is about to happen with Ingress, and it may or may not involve opening up the game to a wider audience. If the game does open up, Google is going to have a tough time finding a way to engage new players the way it did when Ingress first launched. One of the key gameplay elements in Ingress is the fight over portals. Players of at similar skill levels can attack and take control of portals from the opposition. If a low-level player comes into an area with high-level defenses on portals, they aren't going to make it too far unless they team up with other users.
If this is the angle that Google is aiming for, it could mean that the solution is to make the game even more social than it is. The game already has an in-game communication feed, Google Groups, Google+ Communities, and a lot more resources for users to connect. But, the game could definitely benefit from a way to bring all of these resources together, and make it easier for players to find each other and help bring along new users.
These changes seem likely anyway, but it's unclear if social is enough to make the game more accessible to new users. Whatever the plan, we will be seeing the results soon enough.