Increasing number of governments restricting messaging apps with end-to-end encryption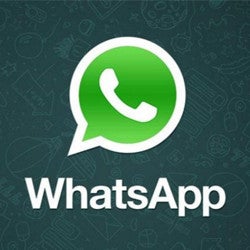 According to the latest report by U.S.-based non-governmental watchdog organization Freedom House, 2016 marks the sixth consecutive year of declining global Internet freedom, largely due to encrypted messaging apps being restricted in a growing number of countries around the world and other types of censor.
The app most targeted by governmental restrictions this year is WhatsApp, the study reveals, which faced partial or full bans in 12 of the 65 countries analyzed by Freedom House, and lead to 11 arrests of perceived offenders. Facebook, Twitter, YouTube, Telegram, Skype, and even Instagram are also among the top-targeted apps of 2016, with Facebook taking the top spot for arrests – 27 in total.
According to the report, most of the services are being targeted mainly due to their ability to encrypt messages, while others, such as Facebook, are in governmental sights simply because they are providing people with a largely unfettered platform for voicing and sharing opinions.
Censorship of images has also intensified in 2016, Freedom House claims, with a number of governments and leaders reacting strongly when mocked in social media. In Egypt, a 22-year-old student was jailed for three years for posting a photo President Abdel Fattah al-Sisi with Mickey Mouse ears on Facebook.
Here are some key, and frightening, takeaways from the study:
67 percent of all Internet users live in countries where censure of the government, military, the ruling family, or the regime may result in persecution.
27 percent of all internet users live in countries where people have been arrested for publishing, sharing, or merely liking content on the world's most popular social platform, Facebook.
Governments are beginning to target video calling apps like Skype in a bid to protect the revenue of national telecommunications companies.
Social media users face unprecedented penalties in 2016, with arrests having increased by over 50 percent since 2013.
For more information on assesed countries and scores refer to the maps below: