In the U.S., don't forget to move your clock ahead 1 hour
17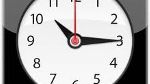 If you live in the U.S., we have a public service announcement for you. Starting Sunday at 2am local time,
move your clock ahead
an additional hour as Daylight Savings Time begins. This means you will lose an hour of sleep, but it will be worth it as the sun stays out later in the day. While smartphone users won't have to change the time since carriers do it automatically,
last year some iOS users had a problem with the time change
.
Last year, not only did some iOS devices not change the time correctly, it actually moved the clock on some devices back
an additional hour
. You can imagine the chaos and havoc that created. Last year, we heard of one iOS user in Florida whose clock was running on Chicago time. And one user in Arizona, where Daylight Savings Time is not observed, had his clock moved ahead by one hour. Even Siri was confused last year as in response to inquiries about when DST would start, she responded with the wrong date!
If you're just getting up on Sunday and it is after 2am, check with another source just to make sure that your Apple iPhone or Apple iPad is giving you the correct time.