In Indonesia, BlackBerry adds a multi-platform mobile payment system to BBM Money
8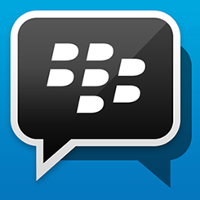 In Indonesia, BBM is the most popular messaging app, especially on Android devices. Back in 2013, BlackBerry took advantage of this popularity
by starting a money transferring business
which pit it against highly entrenched companies like Western Union. Now, with Indonesia trailing only China in the pace of e-commerce, BBM Money has been updated to allow BBM users on iOS, Android and BlackBerry to make mobile payments online and in stores.
Indonesia appears like the perfect place for BlackBerry to start expanding BBM Money. Less than 20% of the adults in the country have a bank account, less than 11% have a debit card and just 3% own a credit card. In that kind of environment, a mobile payment system must seem like manna from heaven.
Will BBM Money eventually make it to the states and challenge Apple Pay and Android Pay? Not likely. BlackBerry is looking to expand the service in other countries, but only those with "
traits similar to Indonesia
." For now, sticking to those few regions where BlackBerry is still a revered and relevant name is probably the smartest thing that John Chen can do with BBM Money.
"I know a lot of you – and indeed, most of the press we met with this week! – are keen to understand whether we will launch services like BBM Money in markets beyond Indonesia. The answer is that payment services aren't simple to replicate from one market to the next, given the complexity of local regulations and banking systems. However, we are actively looking at other markets with traits similar to Indonesia, where it would make sense for us to invest in similar BBM-linked payment services."-Matthew Talbot SVP-Emerging Solutions, BlackBerry
source:
BlackBerry
via
Crackberry