In Germany, HTC wins legal relief from IPCom's harassments
2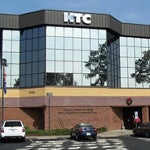 Back in 2009, a German court ruled in favor of
IPCom
in a legal battle against
HTC
relating to UMTS technology
and issued an injunction against the Taiwan based manufacturer. Fast forward to 2011. IPCom believed that it had won the legal right to stop the sales of HTC smartphones in the country from the 2 year old ruling. For its part, HTC
felt that the decision in that case was no longer valid
and acted as though the injunction did not exist which must have made IPCom feel a little bit peeved.
IPCom, a company that manages a large patent portfolio, decided to take matters into its own hands by
suing 100 German retailers
that were selling HTC smartphones and said, "
Since this deadline has passed without any of the retailers complying, IPCom has sued them for infringement of patent #100A themselves
." This led to 100 cease and desist letters mailed to each of the non-compliant retailers on December 6th, requesting that each store stop selling HTC phones by December 20th.
HTC went back to court, of course, and this time won some relief according to
Taiwan Economic News
. Germany's Dusseldorf court issued an injunction against IPCom
asking them to stop harassing HTC's retailers with lawsuits
. Of course, the court could have ruled the other way and enforced the terms of the 2009 injunction which would have cost HTC 250,000 EUR ($326,125 USD) for each handset sold under the terms of that ruling.
source:
TaiwanEconomicNews
via
BGR