In Europe's Big 5 markets, Microsoft is selling more phones than Motorola, HTC, and LG combined
27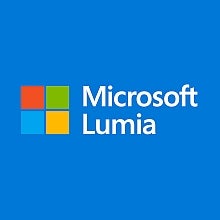 When we talk about mobile OS stats, the focus invariably goes to Android and iOS, the two mobile platforms that have crushed everything else between them. Microsoft has been playing catch-up for quite a few years now, and while it certainly looks like Windows Mobile (formerly Windows Phone, formerly Windows Mobile) faces an uphill battle against its rivals, there can be no denying that Microsoft is enjoing some success in certain parts around the world.
According to a fresh report from market research firm Kantar, Microsoft is now the third largest smartphone manufacturer in Europe's Big 5 countries, the UK, Germany, Italy, France, and Spain. Kantar's report shows the aggregated market situation in these five countries during the three months ending August 2015.
Although it has lost 2.9 market share points compared to the year-ago period, Samsung still dominates these markets with a 39% share of the pie. Apple rose 2.5 points thanks to the immense commercial success of the iPhone 6 series and remains in second place with a market share of 16.2%.
What's interesting to note, however, is Microsoft's position, now the third largest smartphone maker in Europe's top 5 markets, with a 10.6% share of all smartphone sales. A year ago, Sony held the third place with 10.6% of all smartphone sales in these markets but is now relegated to the fourth spot in the rankings with a market share of 7.1%.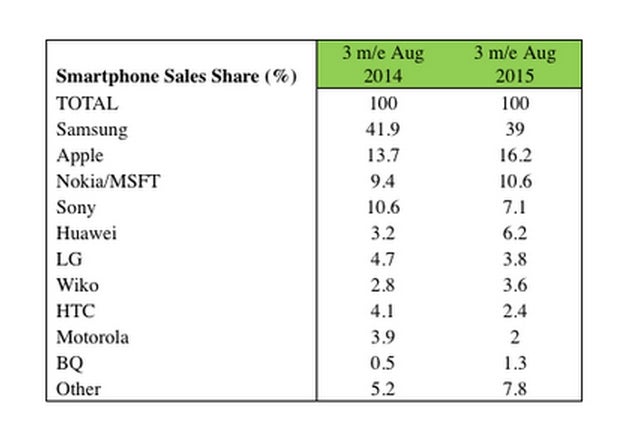 Looking further down the chart, we can observe that smartphone makers that are considered very popular in Europe, such as LG, Motorola, and Huawei, have managed to sell considerably fewer smartphones. In fact, the recent Kantar report reveals that Microsoft has sold more smartphones in these markets than Motorola, HTC, and LG combined. Sure, Microsoft's success is almost exclusively attributed to low-cost smartphones, a segment of the market where Windows does well but fails to bring in significant profits for the company, but that's still an accomplishment for Microsoft.
With the newly unveiled
Lumia 950
,
Lumia 950 XL
, and
Lumia 540
ready to hit Europe's Big 5 countries, and with Windows 10 Mobile coming to older Lumia phones in December, Microsoft's market situation in this part of the world doesn't seem all that bleak. What's your take on this?