Imgur launches a brand new Android app, overhauls its existing iOS one
2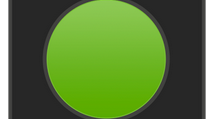 If you are an avid Internet user, chances are that you've stumbled upon Imgur at least once in your endeavors on the web - it's not only one of the most user-friendly and appealing visual story-telling community that are completely free to use, it's also home to one of the friendliest user communities. The Android version of the app was full of bugs and issues; all in all, it was a bit underwhelming. Until now, that is.
The brand new Imgur app for Android is now live on the Play Store, treating Android users that love to surf the visual story-telling community with a brand new experience. The issues are gone and all you get is a fluid navigation throughout the interface, a much-needed improvement over the previous one.
"This is our first-ever fully native Android app, built completely from scratch,"
said Andrew Shu, lead mobile developer at Imgur.
"We wanted to create a better mobile-first experience, so you can quickly and easily tap into Imgur from your commute, when you need a laugh or some support, when you're bored, and anytime you get an itch for Imgur."
Apart from the new app for Android, its iOS counterpart has also seen some love. A huge update has improved the interface of the app, but it didn't score any major new features, as the focus is certainly put on the Android app.
You can snatch both apps from the links below; if you're using an iOS device, the update should be hitting you shortly.
Download: Imgur (
Android
|
iOS
)