Imgur app released for Android, delayed by Apple on iOS
4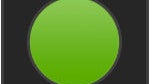 There are a ton of viral images on the Internet, and while many gain traction on Reddit or Facebook, they are often hosted on Imgur. Now, Imgur has a new Android app to help you find, upload, and share your favorite viral photos. There will be an iOS app as well, but that has been delayed by Apple's approval process.
The app has many of the features you would expect from an Imgur app, including options to browse the most viral images on the Internet, comment and vote on images, upload images straight from your phone, manage your account and albums, and submit images directly to the Imgur gallery. There is also a homescreen widget available. And, the team has said that future updates will bring options to create images, or add captions directly in the app.
The plan had been to release the Android and iOS apps simultaneously, but the app has run into issues with Apple's approval process, and so the iOS version is expected to be released in the next couple weeks. Overall, the Android app looks pretty nice, although some early users are pretty annoyed that it is ad-supported, because obviously they are entitled to everything for free...